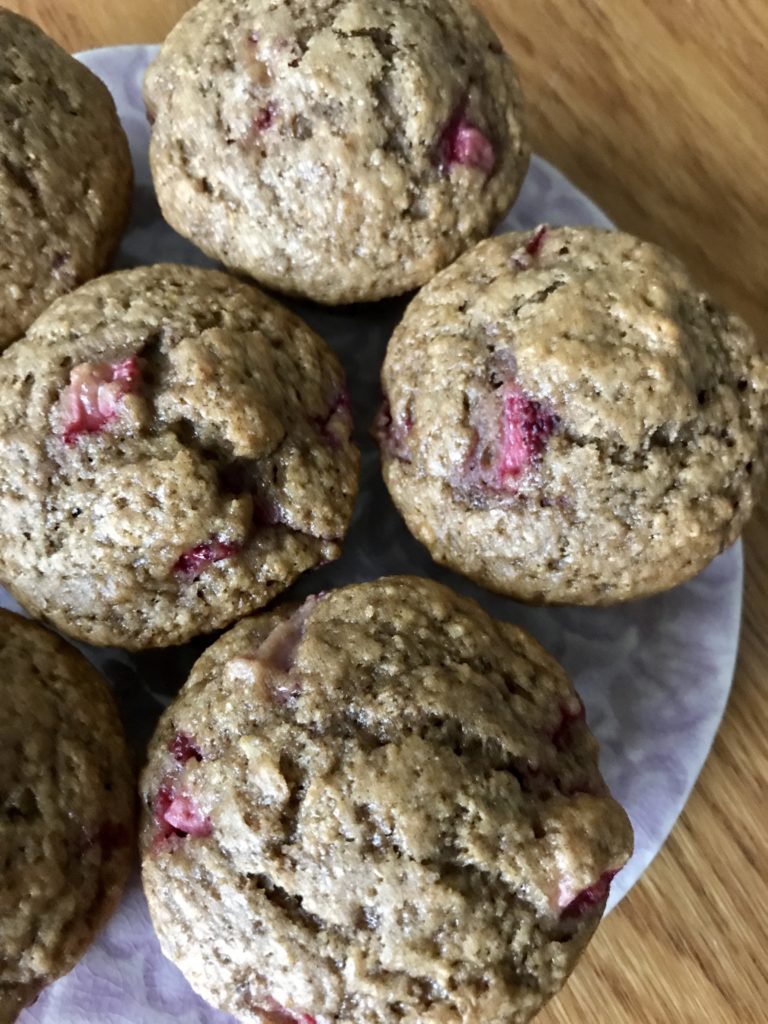 What to do on a rainy Sunday afternoon? Bake muffins of course! I usually do some meal prepping on the weekends and lately I've been into baking some sort of breakfast bread/muffin. Seeing that there was a pint of fresh strawberries sitting on the shelf in the frig looking lonely, I decided to combine them with a couple bananas that needed to be baked into something.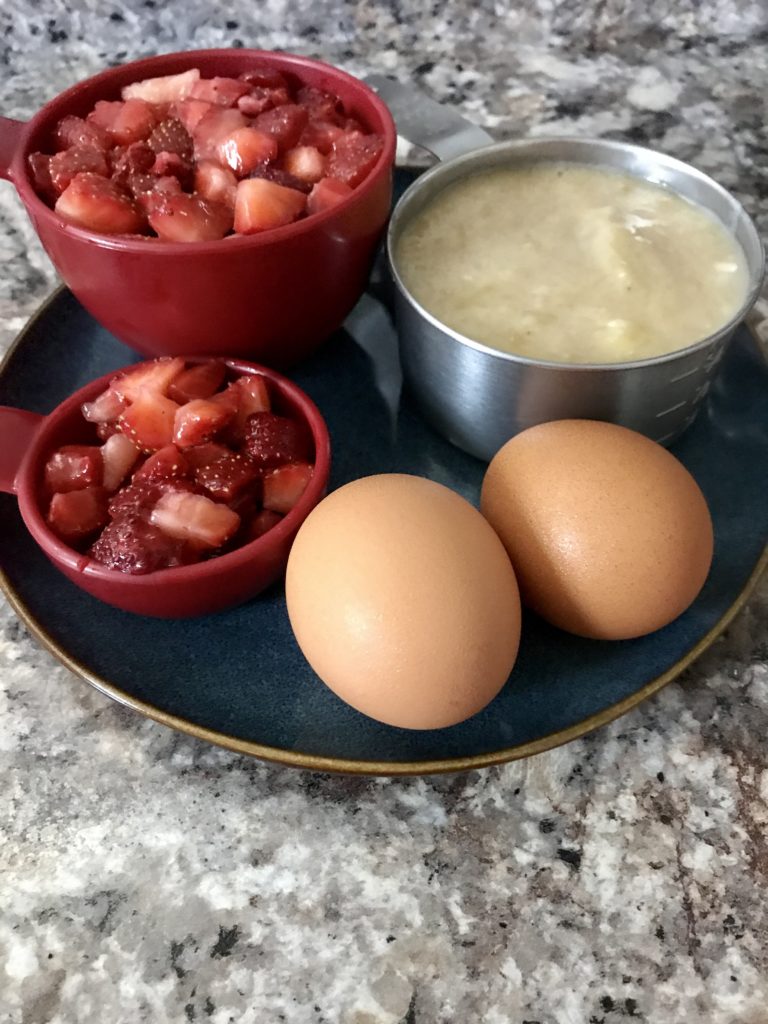 You're probably wondering where these vibrant beauties came from. Here in North Carolina, our farmers markets have begun and fresh produce is soon to be ready in our backyard (literally!) We aren't growing any fruit this year, so I'll continue to seek out more of these juicy strawberries at our local Tuesday market. The National Farmers Market Directory makes it easy to locate all the local farmers markets in your area, so be sure to check it out!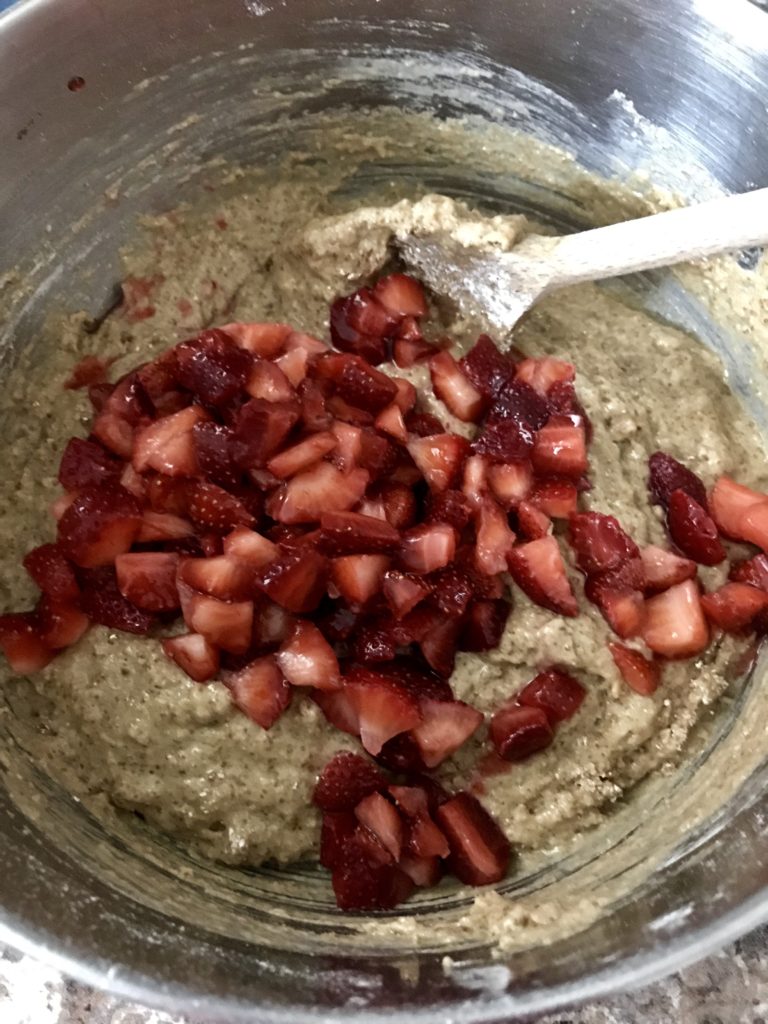 I find that baking muffins and quick breads at home make great breakfasts on-the-go and prevents the urge to buy a sweet treat with your morning cup of joe.  If you'd like to add more protein to your breakfast, try folding in slivered almonds to the mixture, or spread a table spoon of almond butter on top of these muffins to keep you satisfied a little longer.
Fresh Strawberry Banana Muffins
Recipe adapted from Cookie and Kate
Makes 12 muffins
Ingredients
1 & 3/4 cup whole wheat pastry flour

1/2 cup

l

ight

brown sugar

1 tsp

b

aking

powder

1/2 tsp baking soda

1/2 tsp

salt

1/2 tsp cinnamon

1/3 cup olive oil

1 tsp

vanilla extract
2 eggs


2 mashed bananas equaling ~1 cup

1 & 1/4 cup fresh chopped strawberries
Directions
Preheat oven to 350°F. Line a 12 cup muffin tin with liners or grease well.

Combine flour, sugar, baking powder, baking soda, salt and cinnamon together in large bowl and stir with wire whisk, set aside.

Combine oil, vanilla extract, eggs and mashed banana together in a separate bowl, whisk well.

Add the liquid ingredients to the flour mixture, stir with wooden spoon until just combined.

Gently fold in strawberries.

Use a 1/4 cup measuring cup to ladle batter into the muffin tin.

Bake for 20 minutes or until a toothpick inserted in the middle of the muffin comes out clean.

Cool muffin tin on wire rack for 10 minutes, then gently slide the muffins out of the tin and onto the rack to finish cooling.

Keep at room temperature or place in refrigerator or freezer for extended shelf life.

Enjoy!
Let me know how they turned out for you!